Aileen Shepherd Kell - Patent Attorney
Aileen Shepherd Kell is registered to practice before the United States Patent and Trademark Office (USPTO) and a member of the California State Bar. Prior to starting ASK IP LAW, Aileen worked for a nationwide AM LAW 100 firm. Aileen incorporates the best aspects from both her big law and small firm experiences to modernize the legal process for her clients. Her goal is to help simplify the legal process for her clients and do away with high billable hours. She is based in the San Diego area and serves clients throughout the United States, as well as international clients.
Aileen graduated cum laude from California Western School of Law. During law school, Aileen was an Associate Editor for the California Western Law Review and International Law Journal. She earned Academic Excellence Awards and was the recipient of the Janeen Kerper Scholarship and Admissions Scholarship. Additionally, Aileen was a Student Practitioner for the USPTO's Satellite Trademark Clinic, gaining critical experience on the process for filing trademark applications.
Following law school, Aileen completed a Patent and IP Searching course through the University of California San Diego (UCSD) to advance her skills and better assist her clients with patent and trademark searches.
Aileen earned her B.S. in Biology and minor in Chemistry from the College of Charleston where she received highly distinguished honors. Thereafter, she taught students how to excel at the Dental Aptitude Test (DAT) by providing test taking strategies for subjects including organic chemistry, general chemistry, biology, and quantitative reasoning.
Ultimately, Aileen took a break from the hard sciences and moved to New Zealand, where she turned her passion for water sports into a business. She now combines her business, science, and legal experience to help entrepreneurs and inventors navigate the legal world and protect their intellectual property rights.
If you are interested in learning more, you can check out Aileen's feature in the San Diego Lawyer Magazine below.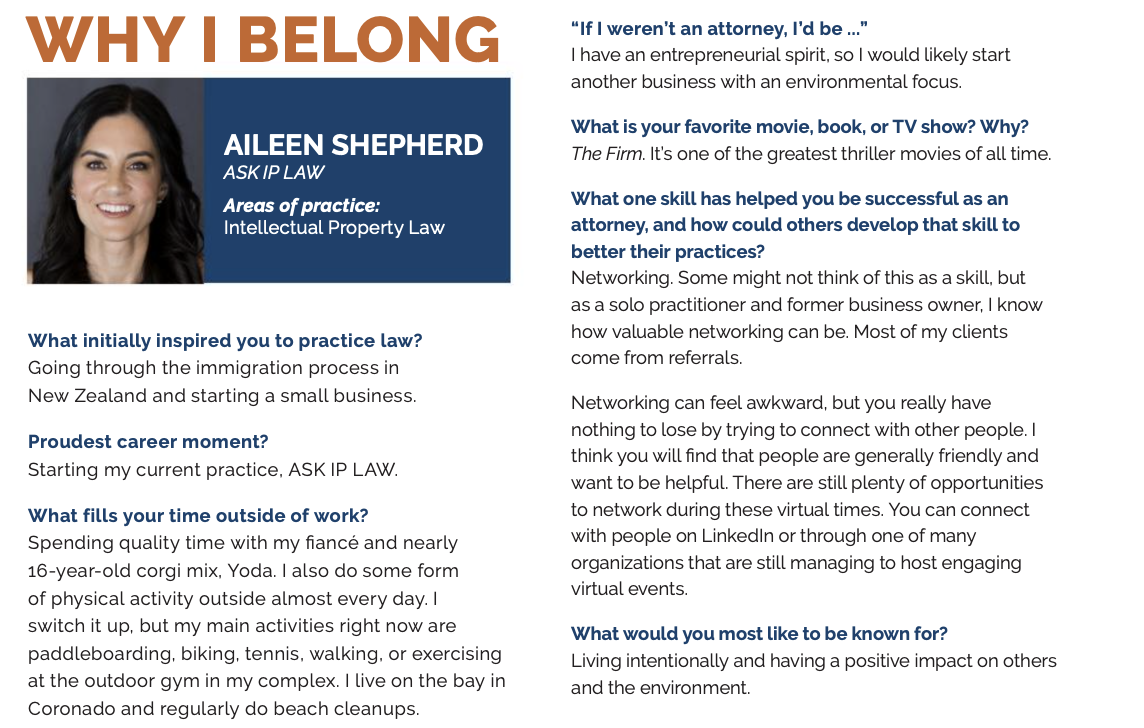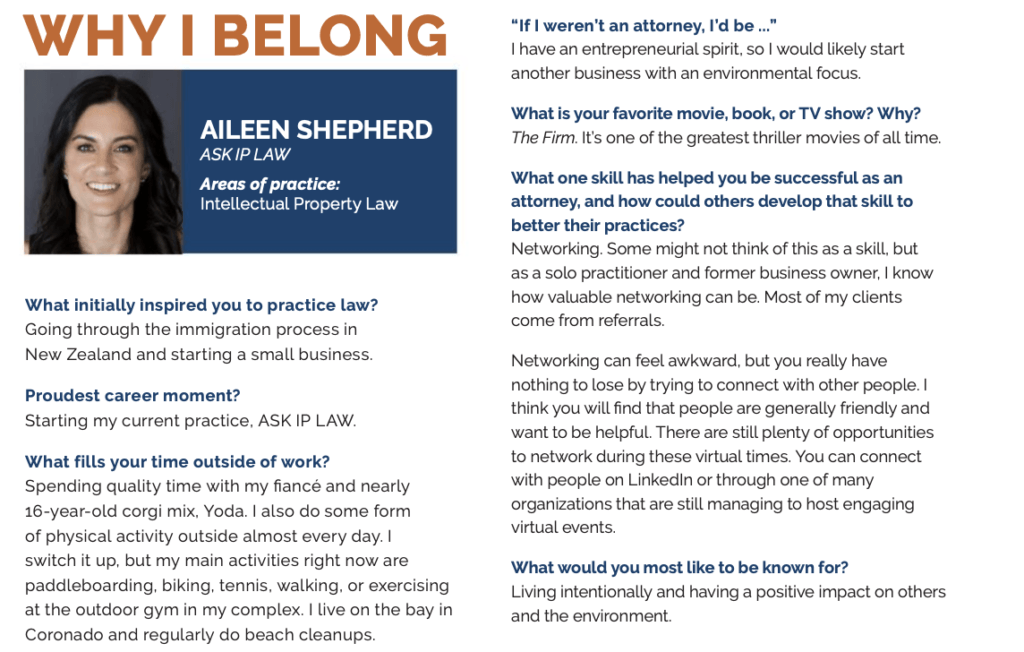 Aileen Shepherd Kell, Founder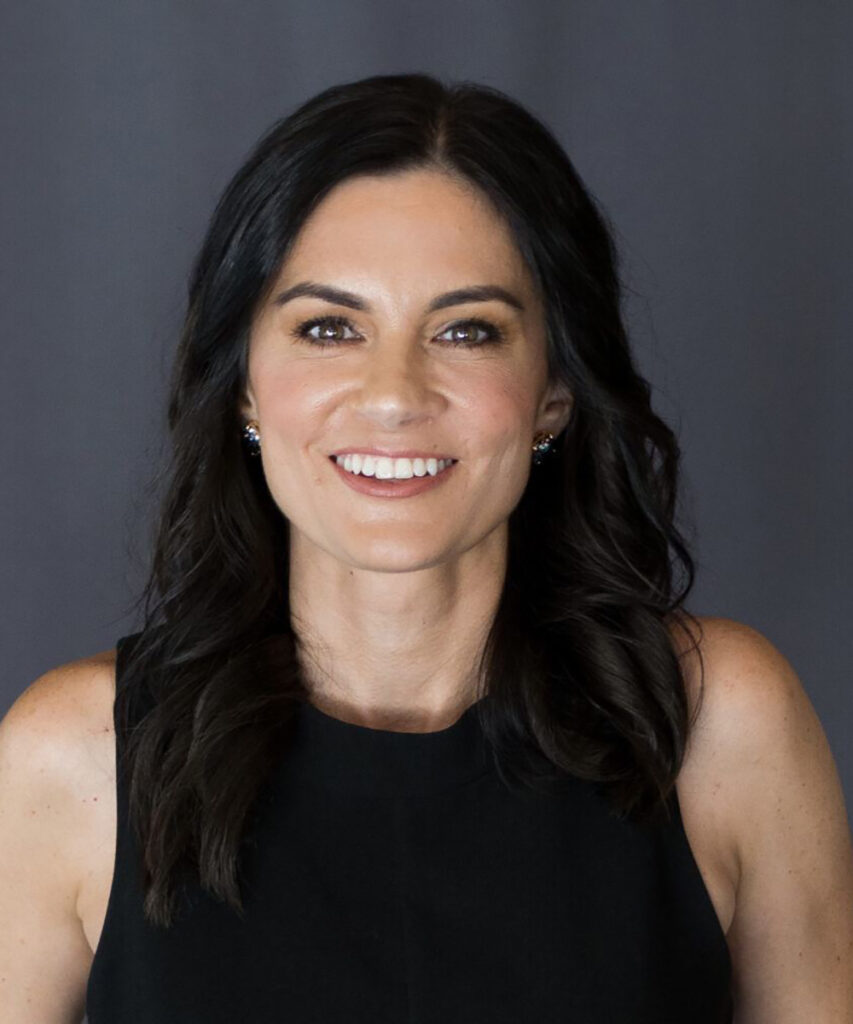 Admissions, Memberships, and Recognition